Published: Thursday, 17 February 2022
The Chinese History Museum invited me to be part of their exhibition on notable Chinese Australians. In February, over Chinese New Year, my mum came to visit me in Melbourne and we went to see the exhibition together after a delicious yum cha brunch.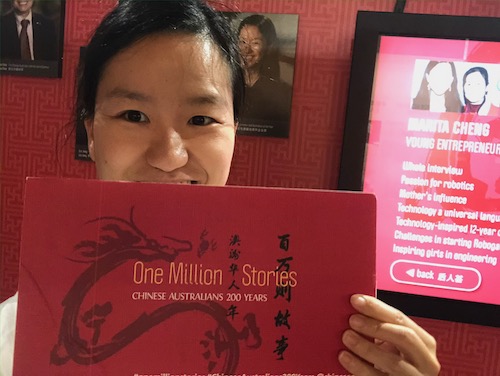 Located at the Chinese Museum, the One Million Stories Exhibition and the Chinese Australian Achievers exhibit will take you on a 200-year journey from when the first Chinese Australians migrated to our shores in 1818 to those who have arrived recently. The exhibition endeavours to enable all Chinese Australians to find a place in Australian society and to contribute to building a progressive and multicultural nation.
This event celebrates the contribution of outstanding Australians for their ingenuity, talent, skill, creativity, hard work, conviction, and efforts to make our society a better place.
We bring you 28 Achievers and their 'formula for success.' The Achievers also share their insights and understanding as to how important their identity, as Chinese Australians, was to their journey.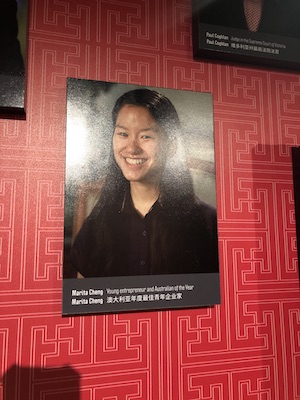 The Chinese Australians documented at the exhibition are:
Vernon Ah Kee | Tony Ayres | Marita Cheng AM | Frank Chew OAM | Elizabeth Chong AM | Pr. Darryl Low Choy | Paul Coghlan AO | Jenny Margaret Kee AO | King Fong OAM | Russell Jack AM | Lee Lin Chin | Li Cun-Xin AO | Hong Lim | Lin Jong | Pr. Kwong Chiu Lee Dow AO | Maurice Leong Kwok Cheong | Gilbert Lau AM | Benjamin Law | Jennifer Kemarre Martiniello | Irene Kwong Moss AO | Alice Pung | Vivian Wang | Dr Eric Tan | William Wang | Eddie Kent Woo | Right Rev. George Tung Yep | Zhou Xiaoping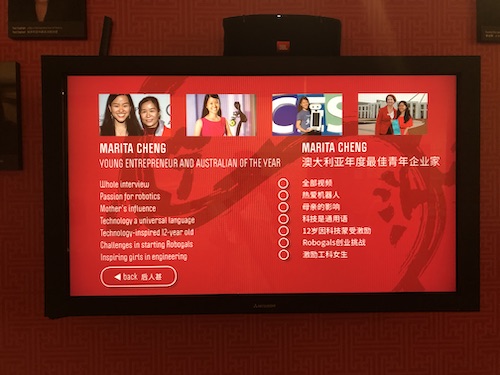 Elizabeth Chong AM is my buddy - we sat next to each other at the Order of Australia ceremony and she invited me to her family celebrations that night afterwards. Here we are together with our awards at the Order of Australia ceremony. We were the only two Chinese Asians receiving honours that day in Government House and we were placed together because our last names are so similar alphabetically. She is the best looking 88 year old I know!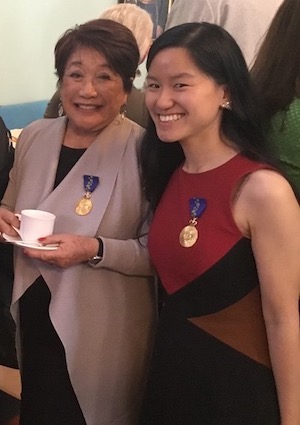 I'm super happy to see some of my friends included in the exhibition, including writer Alice Pung, ballet dancer Li Cun-Xin AO, maths teacher Eddie Woo, and writer Benjamin Law. Go check out the exhibition at the Chinese History Museum to find out more!