At age 19, Marita founded Robogals to get girls interested in engineering through visiting schools and teaching robotics.  At 22, leading a team of 4000 people across 13 countries, Marita was named Young Australian of the Year.
Marita cofounded Aipoly, using convolutional neural networks to recognize everyday objects for the blind, which won the CES Best of Innovation Award two years in a row.
Marita founded Aubot, designing, manufacturing and shipping robots throughout Australia, and was named a Member of the Order of Australia for significant service to science and technology, particularly to robotics, in 2019.
One of Forbes 2018 World's Top 50 Women in Tech, and Forbes 30 Under 30, Marita gives keynote speeches on AI, STEM education and entrepreneurship.
Marita recently filmed a 25-minute documentary with Al Jazeera about her robots
As seen on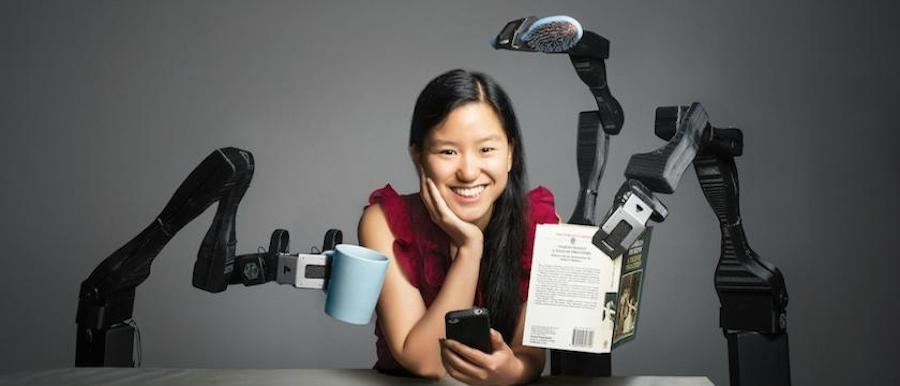 What people are saying 
Kevin Rudd, former Australian Prime Minister
Australian @maritacheng - a leader; 
an inspiration; a game changer @robogals
Managing director, Microsoft Australia
Awesome work @maritacheng, Robogals founder for making
#STEM fun for 1000s of Aussie girls! #MakeWhatsNext #IWD2016
Chief Innovation Officer, ServiceNow
Without doubt one of the most impressive people
I have met. @maritacheng building tech
that really does change lives #NowForum
CTO & Chief of Strategy, Lenovo
Always on the lookout for amazing entrepreneurs like 
@maritacheng who founded @AubotRobots #CES2016