Published: Tuesday, 28 April 2020
I spent the last few days of February in Washington DC attending the Nexus Global Summit as a Nexus Impact Accelerator Fellow.
NEXUS is a global community founded to bridge communities of wealth and social entrepreneurship, to do good in the world.  I had a great time meeting awesome change makers from around the world. I attended all these great talks and experiences.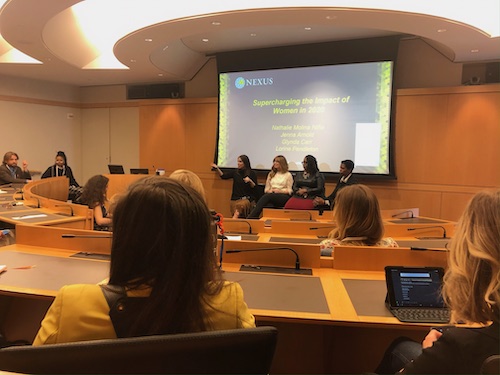 On the last day of the conference, the other five Fellows and I pitched our companies. I pitched Aubot and our Jevaroo robotic arm. Nexus wrote an article about me: https://nexusglobal.org/2020/04/24/marita-cheng-founder-of-aubot/ 
The day after the conference, the Fellows stayed around for an extra day to get to know each other.  The other people in my cohort of the inaugural accelerator includes:
Sam Teicher, who is growing coral in The Bahamas to revitalize reefs around the world, through his nonprofit, Coral Vita
Katharina Sophia Volz from OccamzRazor, who is using machine learning to identify cures for brain-aging diseases such as Parkinson's
Felix Böck from ChopValue, who is up-cycling chopsticks from Japanese restaurants into beautiful coasters, chopping boards and wall displays (he gave each of us our own coasters with our company logos!)
Ivelyse Andino from NYC who is working on Radical Health, which combines meaningful conversations with AI-enabled tech that helps people understand their health care rights
Emily Best, from Seek&Spark, a crowdfunding platform for storytellers
Blayne Ross, who has created technology to reverse coastal erosion that aids in maximizing a beach's capacity to dewater quickly and retain sand, with his company ShoreLock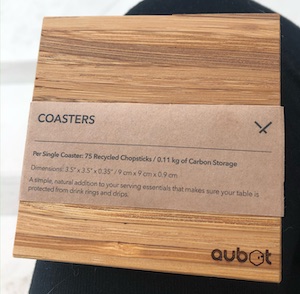 My aubot coasters from ChopValue!
We meet weekly over Zoom to share our progress and attend Zoom sessions with guest speakers on marketing, leadership, brand management, storytelling, recruitment, etc.  It's been great to have this structured certainty amongst the world's increasing uncertainty with Covid-19.
The fellowship will conclude in July with a pitch about our companies onstage in New York City at the Nexus USA Summit. Can't wait, bring it on!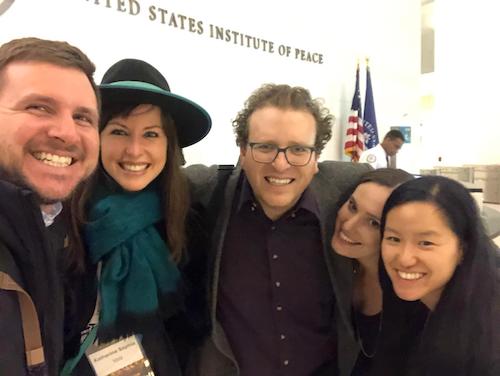 Some of the Fellows and I at the Summit!