Published: Wednesday, 14 November 2018
The Aubot team was invited to meet the Duke and Duchess of Sussex - that's right, HRH Prince Harry and Meghan Markle! We showed them our robots. I wasn't in Melbourne, so I teleported in to meet them via Teleport!!!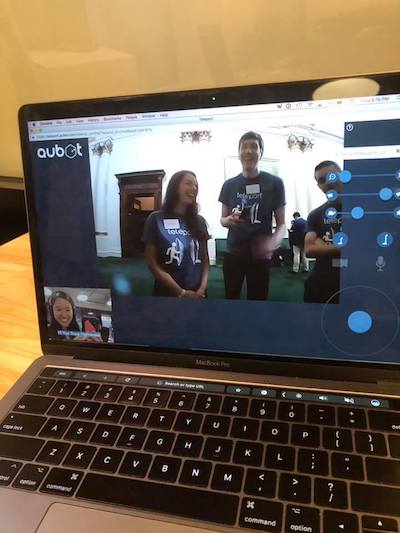 They spoke to me and the team for about 4 minutes! It was pretty surreal to be peering through my Teleport and looking directly at Prince Harry as he listened to the Governor of Victoria's husband speak! Throughout I kept thinking, wow! They're so close to me! I was so excited I had this cheesy grin on my face the entire time. Prince Harry kept looking over at me, inquisitively. It was really exciting for the team to meet royalty.
Unfortunately, we were't allowed to take any photographs, or share official photographs. So here is a photo of our robots looking excited beforehand.