Published: Wednesday, 28 February 2018
I'm fortunate to be invited all around the world to deliver speeches. In February, I was invited to the MBN Y Forum in Seoul, South Korea for a keynote speech and panel. Hosted by Maeil Broadcasting Network (MBN) under Maekyung Media Group, one of South Korea's leading economic media groups, MBN Y Forum has taken place since 2011. The event is a platform to discuss the major issues, ideas, and trends of politics, economy, technology, leading industries, and media.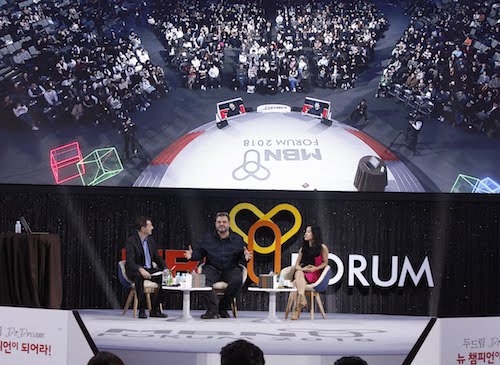 Boy do the Koreans know how to put on a show and make you feel really important - by putting huge photographs of you up everywhere. Here I am outside the stadium.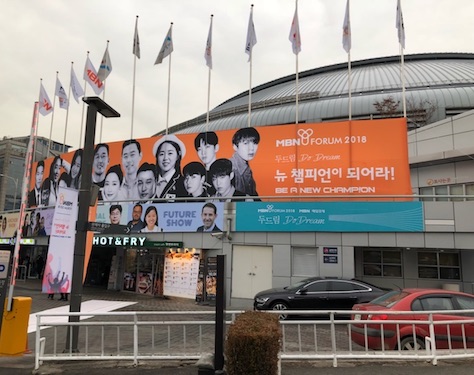 Here I am inside the stadium - see the giant posters hanging from the ceiling - in the upper part of the photo.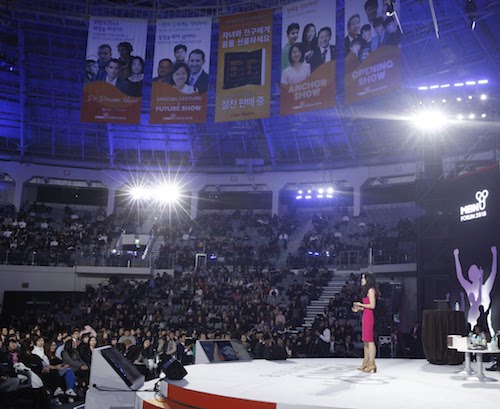 And here we are outside for people to take photographs next to us. The other speakers in my panel were Peter Stone, founder of RoboCup and a professor at The University of Texas at Austin, and Pindar Van Arman, winner of the 2018 Robot Arm Prize, who creates art using AI and robotics.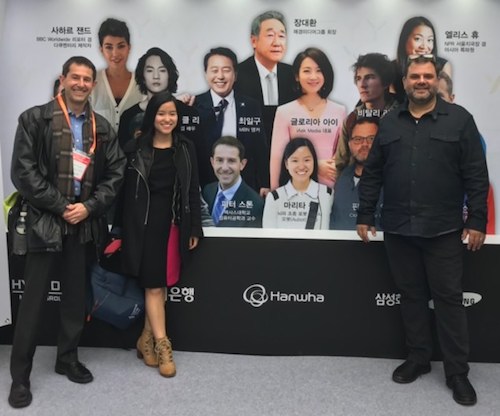 Also, a boy band were invited to speak as well, so there was a gaggle of teenage girls (numbering in the many hundreds!) who appeared just for them. :)