Published: Sunday, 22 May 2016
My cofounder in Aipoly is Italian, so we went to Italy to promote, due to popular demand, Aipoly's availability in 7 languages - English, French, Japanese, Spanish, Italian, Arabic, and German.
We met with the President of Italy.
We appeared in a few television segments.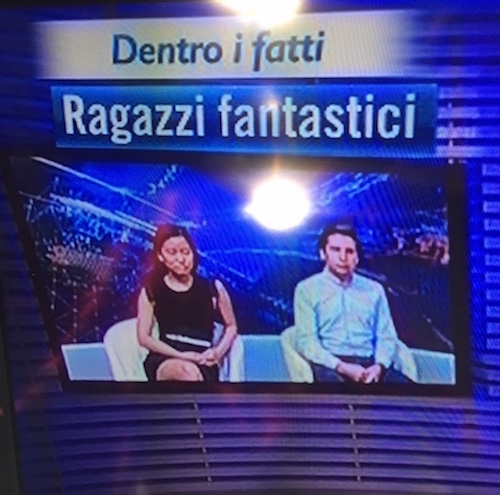 And in a few newspaper articles (including with Andrea Bocelli).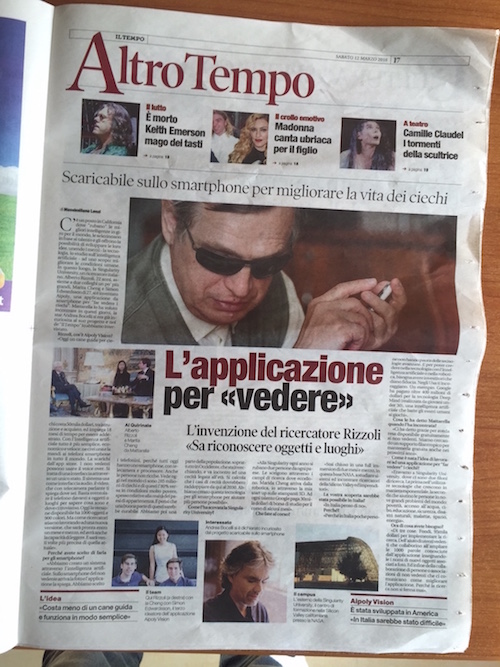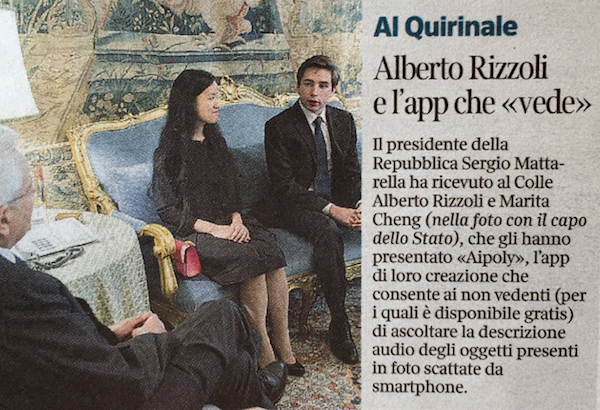 Italy is a beautiful country.  I enjoyed eating chestnuts, zucchini pasta and fava beans!
Finally, we were on Fox News this month with one of our users Michael Moran in New York City.